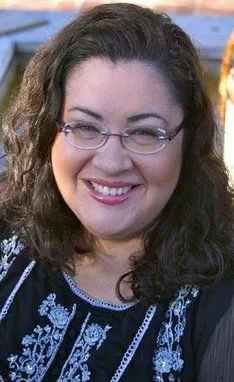 Dr. Deena Hakim, D.C. integrates Chiropractic care with deep muscle work to combat both acute and chronic pain symptoms. Dr. Hakim practices in the Healing Collaborative in Pacific Grove, California, "America's Home Town."
Dr. Deena Hakim is an Aggie and graduated from UC Davis with a double major in Physiology and English in 1996. She then began to fulfill her dream of helping people without drugs by graduating Cum Laude from
Palmer College of Chiropractic
West in 2001. Dr. Hakim has been practicing for over 8 years. She has been in her current location since 2005. Since she began practicing chiropractic's, Dr. Hakim has kept up to date on many continuing educational classes, ensuring that her patients receive the most comprehensive and advanced chiropractic care. She started her career in Chiropractic as an associate in both California and Arizona in high volume practices. She has extensive experience in diagnosis and treatment of musculo-skeletal problems for the entire family. Dr. Hakim feels it is important to spend time with her patients to better assess their complaints. She believes that the muscles as well as the joints have an important impact on a patient's recovery. With that in mind Dr. Hakim has combined
myofascial release
(deep muscle work focusing on scar tissue) and trigger point release with Chiropractic to create a unique approach to Chiropractic care. This in-office treatment is coupled with stretching and rehabilitative exercises in an active care approach that benefits patients by replacing bad habits with good ones. Her treatments are longer than the typical 5 minute adjustment and last typically from 30-45 minutes.
Dr. Deena Hakim specializes in using chiropractic, advanced massage techniques and Swiss ball rehabilitation exercises, and one on one Yoga to increase muscle balance, body awareness and postural changes.
A balance between strength and flexibility not only helps most musculo-skeletal pain, it also reduces injuries due to both overuse and trauma. This balance and body awareness also helps improve posture which helps reduce pain by decreasing fatigue, spasms and trigger points in the muscle .